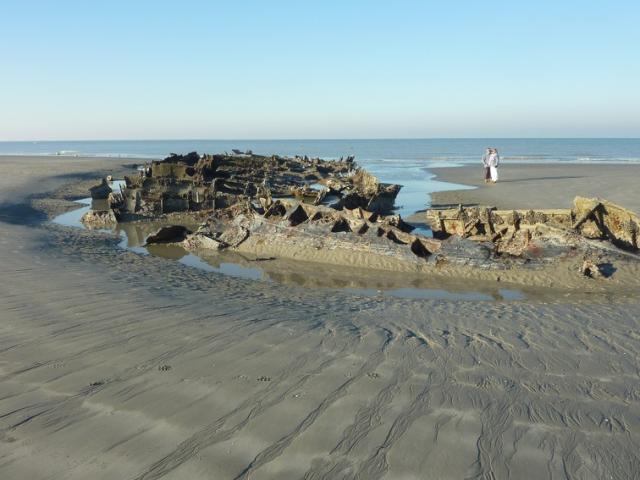 On the tracks of Operation Dynamo
Operation Dynamo aimed at evacuating the Allied Soldiers from the 'hell of Dunkirk' to Dover. Over 338 000 men reached England on more than 1000 ships.
During this operation, over 200 ships and 'Little Ships' were sunk. At low tide, the beach reveals its secrets and you can see the shipwrecks from the Second World War. The wreck of the Crested Eagle, a British paddle steamer which took part to Operation Dynamo, lies just off the beach. The Vonette and Devonia are also visible.
Remnants of the history, these shipwrecks are also very important to the numerous living beings. Discover the story of these shipwrecks and how they became a natural habitat for some species.
You can visit the shipwrecks with a guide of the CPIE Flandre Maritime.
The shipwrecks can also be part of our Battlefield Tour, following the tide schedule. Don't hesitate to ask if you want to add the Crested Eagle shipwreck to your guided tour.