Motorhomes and Campervans welcome!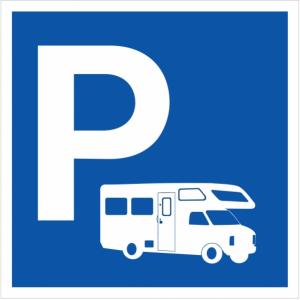 Dunkerque Flandre Côte d'Opale happily welcomes all campers. There are lots of good reasons to make a stop here. You can explore the hiking trails by the sea or around the region. There's a wide range of sports activities and cultural attractions, and plenty of excellent restaurants.
Parking areas
In Dunkerque
Parking is allowed in the city centre (paid parking) for up to 6 hours, so that you can visit the city. But, for the sake of convenience, it's advisable to stay at the designated parking areas, where you'll find all the facilities you need.
The Rue des Chantiers de France parking area
Rue des Chantiers de France – 59140 Dunkerque
Right next to the Operation Dynamo Museum, 5 minutes walking from the beach
Paid parking, from 24h to 72h, on the reserved spots.
3rd level from 15 June to  September
2nd level from 15 March to 31 October
Boulevard de l'Europe
Roundabout next to the Camping de la Licorne
1290 Boulevard de l'Europe, Rond point des 4 vents
6 places, free of charge
In Gravelines
The "Quai des Islandais" parking area (next to the town center).
Rue du Port – 59820 GRAVELINES
Price for 24h : 6€ from 01/04 to 30/09
3€ from 01/10 to 31/03
The PAarc des Rives de l'Aa parking area
1 rue du Guindal – 59820 GRAVELINES
Free
In Grand-Fort-Philippe
Parking area
Bd Léon Marchal – 59153 GRAND-FORT-PHILIPPE
Parking area for campers in front of the beach campsite (Camping de la Plage). Free of charge.
In Petit-Fort-Philippe
Place Edmond Rostand – Day use. Spending the night there is not allowed
In Watten
Rue Paul Mortier
3 free parking bays.
Service areas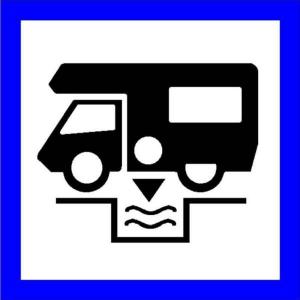 In Dunkerque
You're welcome to stay at Camping de la Licorne. (Open from early April to late October)
1005 Boulevard de l'Europe – 59240 DUNKERQUE
Tel: 03.28.69.26.68
Mail: contact@campingdelalicorne.com
Website : www.campingdelalicorne.com
Special 'transit' deal for campers, 1 night in Dunkirk:
You can come in when reception is open, which is off-season, from 9am to 12 noon and 2pm to 6pm, and during the holiday season, from 8am to 12 noon and 2pm to 6pm.
Price: from €9.50 to €12.50 depending on the season, for 2 people, one plot, electricity, drainage and refilling the water tanks (included).
You can enter the service area of Camping de la Licorne between 9am and 12 noon and between 2pm and 6pm: drainage of waste water and toilet, and refill of tanks: €5
In Bray-Dunes
Services area Carrefour Market
Rue Pierre Decock – 59123 BRAY-DUNES
Bray-Dunes has a service area just behind the Carrefour supermarket, where you can drain your tanks and fill up on water and electricity.
Services area Avenue de l'Eglise
100 Avenue de l'Eglise – Bray-Dunes
500m from the beach
Info and reservation here
Where you can stay in Bray-Dunes: Click here
In Gravelines
Services area
Rue de la Gendarmerie in Gravelines (in front of the moulin Lebriez) ,accessible 7d/7
Price: 2 Euros – payment with CB
No electricity. Possibility to drain your tanks.
Au Camping des Dunes
rue Victor Hugo à Gravelines (Petit Fort Philippe)
Open from april to october
Price: 3 euros
Tel: 03 28 23 09 80 – www.camping-des-dunes.com
In Grand Fort Philippe
Au camping de la Plage
Rue du Maréchal Foch à Grand-Fort-Philippe
www.camping-de-la-plage.info
03 28 23 09 80
Accommodation for camper, with services provided
In Grande-Synthe
Autoroute A16, direction Dunkerque to Calais
Water, tanks drainage
In Honschoote
Rue de Bergues
Water and electricity, possibility to drain your tanks