Longe-côte
A fun thalassotherapy!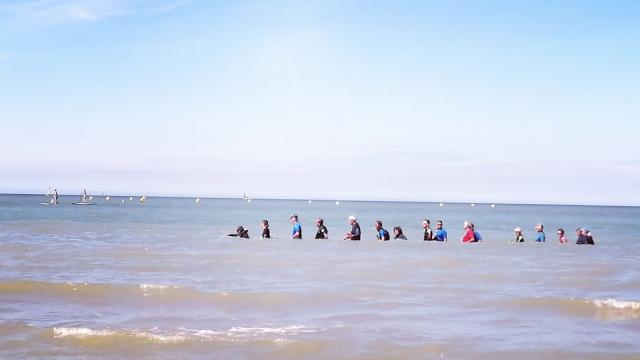 Longe-côte (litterally: walk along the coast) was created in Dunkirk several years ago. This aqua hiking lets you walk in the sea along the beach, and is the perfect sport to make your whole body work as your arms or a paddle help you move forward.
In a friendly atmosphere, you can practice longe-côte all year long, and chose the distance and the pace you want.
The wetsuits are of course provided, as well as everything you could need (shoes, gloves…)
Our giant beaches are the perfect spot for sand yachting, one of the easiest sports to give you that much sensations.
On a 3 wheels sail kart, after a briefing giving you every information you need, enjoy the feeling of playing with the wind! Sand yacht is safe, and quite easy even for beginners, and gives you perfect sensations.
Sand yachting
A very local sport activity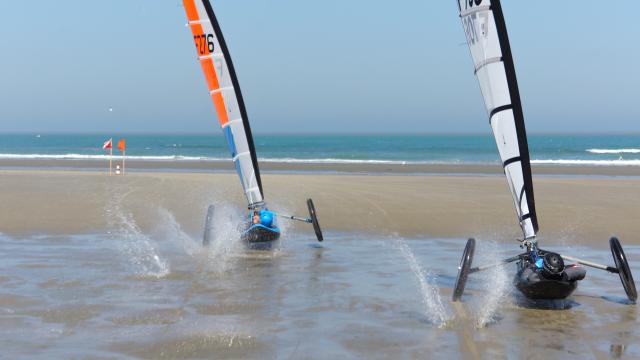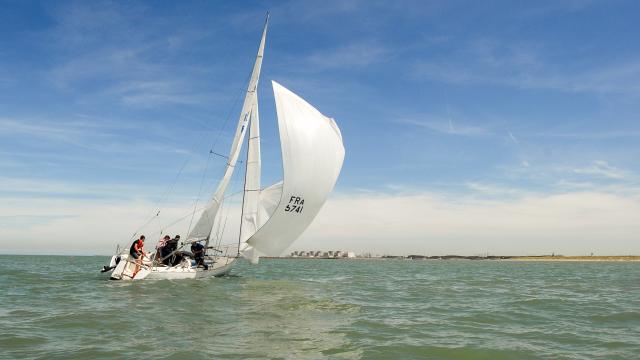 Dunkirk has always been a town of sailors. And what better than a sail boat to discover our coast line ?
There are many ways to enjoy a ride on a sail boat. See Dunkirk from the sea on a simple tour on board, practice your sailing skills, or go for a day cruise. From Dunkirk or Gravelines, chose your kind of sailing, and come aboard for an unforgettable moment!